LED Portable Portable Emergency Flood Light, Outdoor Light Work Light, 30W Mobile Spotlight, Engineering Emergency Waterproof Searchlight, Strong Light Rechargeable Flood Light
About this item
LED Work Light Camping, Hiking, Fishing, Barbecue, Car Repairing, Truck, Workshop, Exploring And More Outdoor Activities.
LED Work Light Can Work 8h High Brightness , The Best Gear In A Roadside Emergency. IP65 Waterproof Rating, Ensure The
50w 5000 Lumen Super Bright LED Work Lights Rechargeable, Replace 1000w Traditional Halogen Bulb By 50w Cob LED And Save 80% On Electricity Bill Of Lighting
Easy To Install And Mounted / Hang In Anywhere What You Like. VBFFS LED Work Light Battery Powered, Equipped With A High Quality Power Cable And Dc Plug. Battery Charging Is More Efficient, Saving Time To Replace The Battery
LED Portable Portable Emergency Flood Light,
Outdoor Light Work Light, 30W Mobile Spotlight,
Engineering Emergency Waterproof Searchlight,
Strong Light Rechargeable Flood Light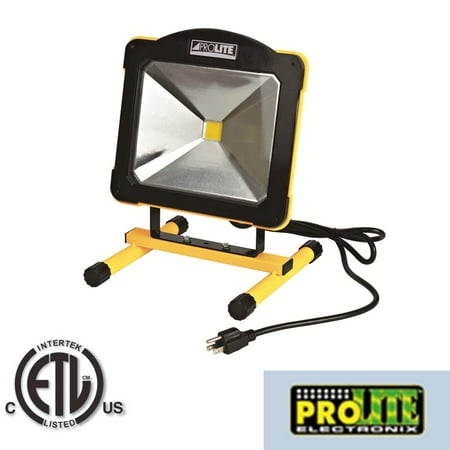 About this item
LED Work Light Camping, Hiking, Fishing, Barbecue, Car Repairing, Truck, Workshop, Exploring And More Outdoor Activities.
LED Work Light Can Work 8h High Brightness , The Best Gear In A Roadside Emergency. IP65 Waterproof Rating, Ensure The
50w 5000 Lumen Super Bright LED Work Lights Rechargeable, Replace 1000w Traditional Halogen Bulb By 50w Cob LED And Save 80% On Electricity Bill Of Lighting
Easy To Install And Mounted / Hang In Anywhere What You Like. VBFFS LED Work Light Battery Powered, Equipped With A High Quality Power Cable And Dc Plug. Battery Charging Is More Efficient, Saving Time To Replace The Battery
Specification
Details
Charging instructions:
When the lamp is shipped from the factory, LED Floodlight remaining battery power can only be used for 30 minutes. Therefore, please fully charge the lamp before using it for the first time.
Superbright LED Flood light 360 ° adjustment of the illumination angle
Outdoor Emergency Wide range of lighting and high spatial brightness (LED Work Lamp Especially suitable for unattended outdoor lighting)
None Radiation, no UV and infrared
IP65 waterproof and dustproof
Long life and up to 50,000 hours of lighting
Good heat dissipation
Anti-strong earthquake structure design (solid and durable)
Basic Specification:
Materials: Aluminum
Waterproof: IP65
Wattage:  30w
Charging voltage: AC85-260V
Color temperature: White (6000K)
Lumen: 4000LM
Charging time&Lighting duration: A saturated charging time of 8-10 hours
Lighting angle: 120 °
Lighting distance: 5 -10M
Type of battery: Lithium-ion battery
Battery life: 500 charging cycles
Color of product: Black + Yellow
Size: 21.9 × 18.6 × 32.5 CM
Features:
100% brand new and high quality
120 degrees up and down regulation
360 degree rotation of the body
Excellent waterproof
NO UV or IR radiation
Package Included:
1x flood light
Packaging